Project Description
Heart Mind Body Festival is a biannual wellness and spiritual fair, based in Sinagpore. The festival showcases vendors specializing in nutrition, spiritual development, self improvement and healing.
Project Details
Client Heart Mind Body Festival
Date 2015
Skills Branding, Web Design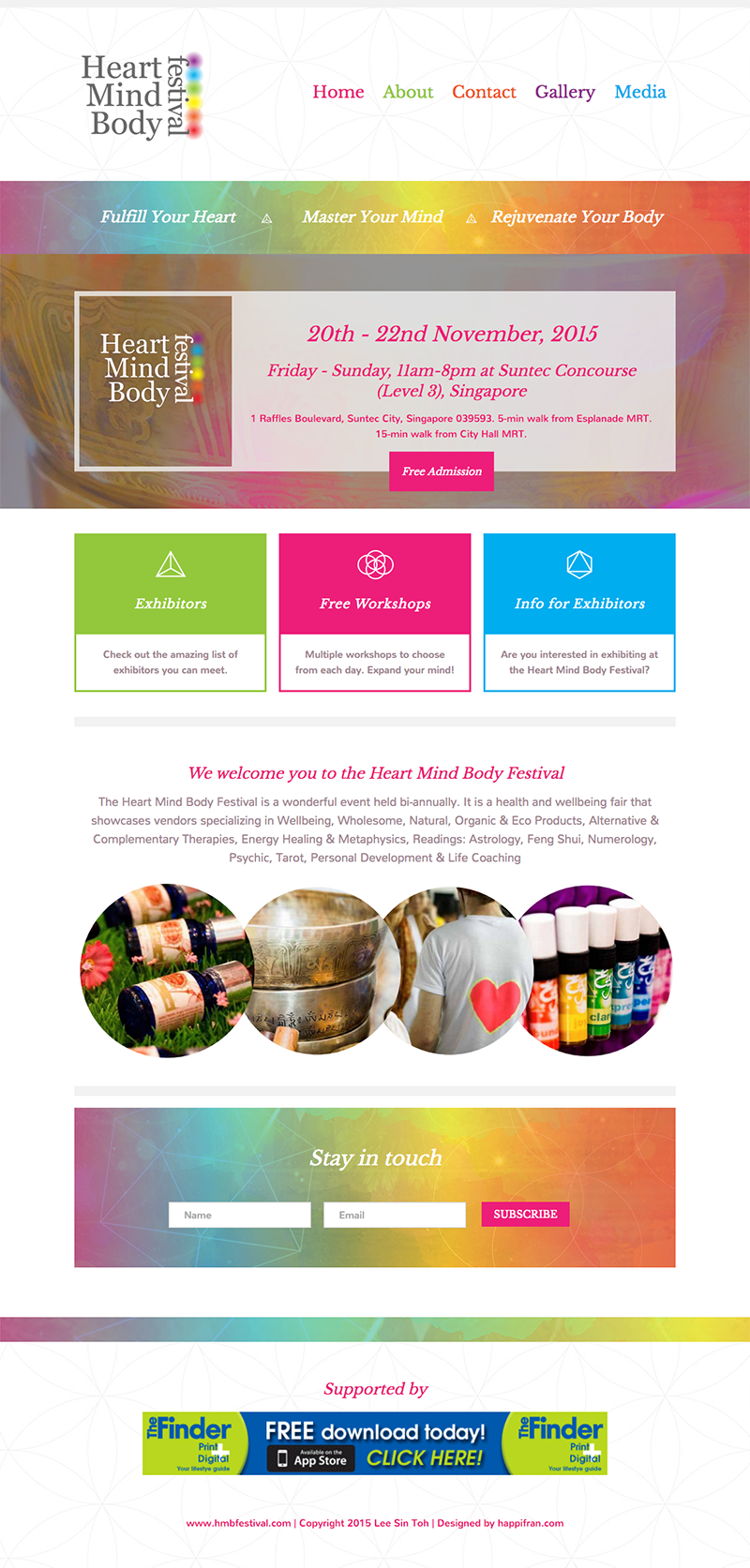 Are you ready to create a look to attract your dream clients?