Project Description
The Happi Empire is my passion project! I design and make playbooks, art and oracle cards to help people undo the negative beliefs built up throughout life to unlock the joy within. I sell my products worldwide and have a publishing deal in Australia.
Project Details
Client The Happi Emprie
Date 2017
Skills Branding, Web Design
View thehappiempire.com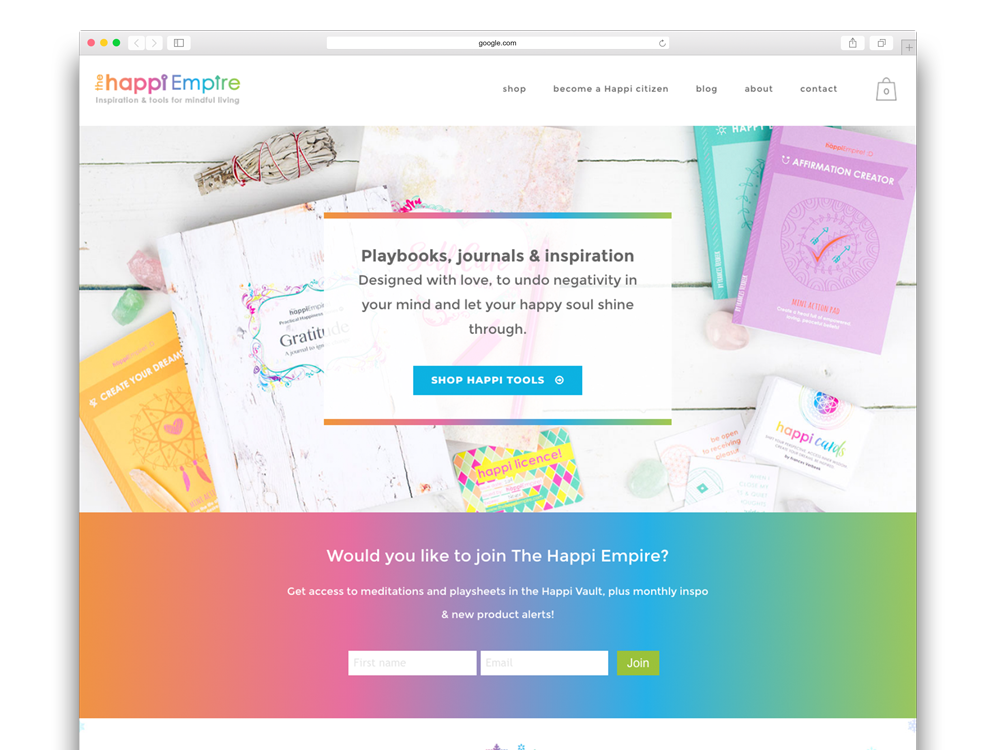 Are you ready to create a look to attract your dream clients?